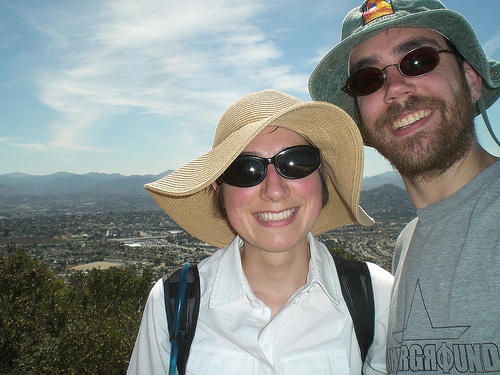 You will get a very different view of Los Angeles on a walking, hiking or trekking tour. Discovering the cities sights on foot, you will get to know the place that you have chosen intimately and absorb the sights, the scents and the atmosphere in a way you never could behind the wheel of an automobile.
Another Side of Los Angeles Tours offers you more walking tours in Los Angeles than ever before, from gentle rambles across sun-drenched beaches to challenging mountain, gorge and ridge hikes. And everything in between! You can get right off the beaten track walking in Malibu. In tourist "hotspots" like Beverly Hills, you'll walk to places tourists seldom see. You can walk through Runyan Canyon whose former residents include John McCormick and Errol Flynn. All this as well as experiencing some of finest escorted hiking tours in Los Angeles.
In many areas we think our guided hiking tours are the best way to get a real experience of Los Angeles. Unless you have a lot of time to do your own planning, and patience, you'll appreciate our meticulous research and tour designs. We have carefully chosen our routes and picked the best points of interest for you to visit and enjoy.