If you find yourself with a few days in LA, then you will want to read our list about the best things to do. Los Angeles is jam-packed with both indoor and outdoor activities for people of all ages. Yes, you will have no trouble filling your schedule. Here are some of our favorite things to do in LA.
The Hollywood Sign
Los Angeles County Museum of Art
Warner Brothers Studio Tours
Pacific Park
Rodeo Drive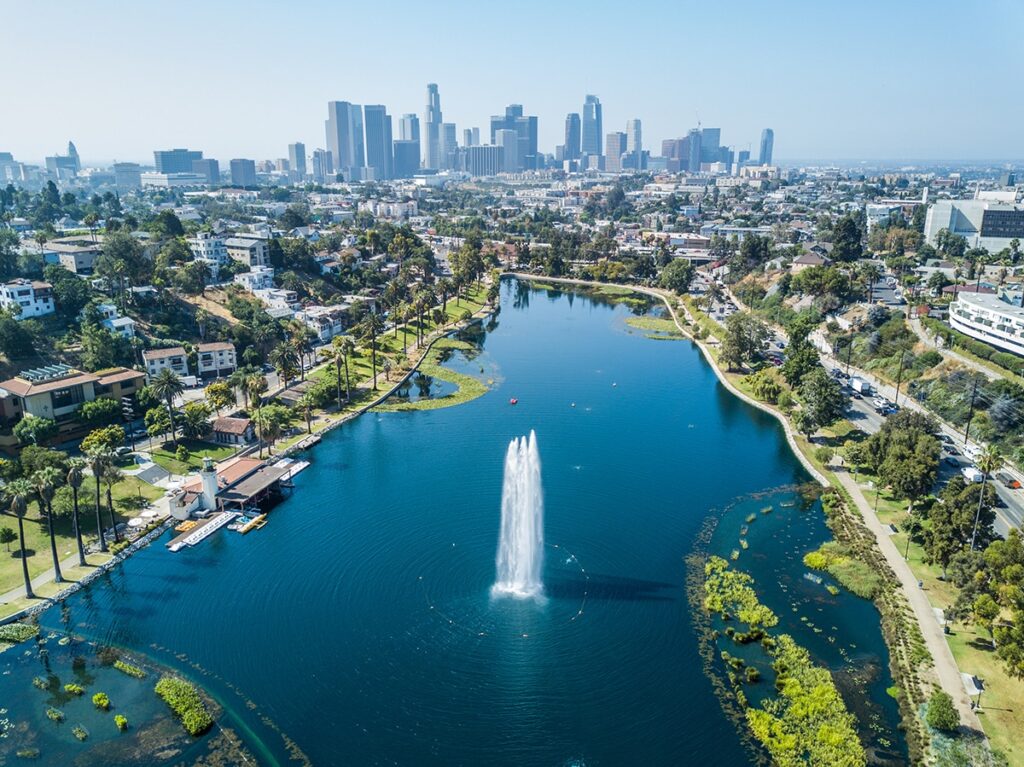 The Hollywood Sign
How can you visit LA and not get a picture at the Hollywood Sign? This iconic landmark has quite a bit of history as well. You can park down below and admire the sign or take a hike up for a closer look. Regardless of how you visit the Hollywood sign, it's hard to go to Los Angeles and not check this activity off your list.
Los Angeles County Museum Of Art
The Los Angeles County Museum Of Art is also referred to as LACMA. This is a twenty-acre site with some incredible buildings full of art. LACMA is an extensive art museum, one of the largest in the western US. Regardless of the type or style of art that you enjoy, LACMA will have an exhibit or display for you.
Warner Brothers Studio Tours
While in LA, it's essential to get a good feel and taste of the entertainment business. The Warner Brothers Studios is a great place to get your fill. A tour at the Warner Brother Studio lasts about two hours and will give you some insider views of both television and movies. You can also see some sets where some of your favorite shows were filmed. There are plenty of attractions to keep you busy at Warner Brothers Studio for many hours.
Pacific Park
Pacific Park is an amusement park on a pier. That certainly sounds like a lot of entertainment all in one shot. This amusement park will not break the bank either as entry is free. Pacific Park is a bit on the smaller side, and you will only have access to about twelve rides; still, it's hard to complain about the views and the price that this is offered.
Rodeo Drive
For most people, Rodeo Drive will be a look but do not touch experience. However, it is worth checking this out if you are in the area. Rodeo drive is the most high-end street in LA. You may see some famous (or immensely wealthy) people walking along and shopping for themselves. This won't be the place to find a key chain to take home to your neighbor. Rodeo drive is complete luxury at every corner.
Finding something to do in LA won't be hard. Choosing which activity is best for you and your traveling partners can take a bit more work. If you want to make sure that you see all that, you should, during a trip, consider a tour. A tour can help you plan things out a bit better, and check a bunch of boxes on your list in a short period of time.
Check out KAYAK for more ideas on things to do in Los Angeles!
Social Share